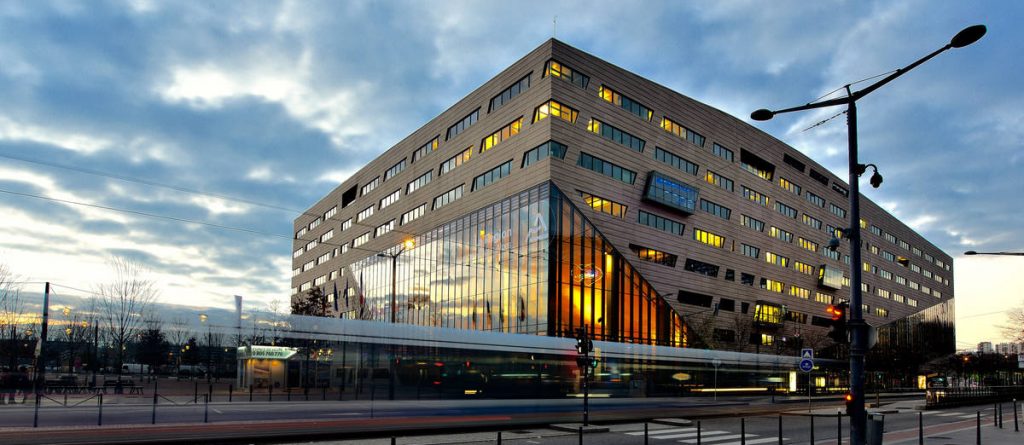 Previous Next Hall County, France This Hall county was designed by architect Christian de Portzamparc and conceived as a "large common and accessible house". Culminating at a height of 30 meters, the grandiose canopy floods with light the large central alley that serves all the functions that are wrapped around and above it. Organized as […]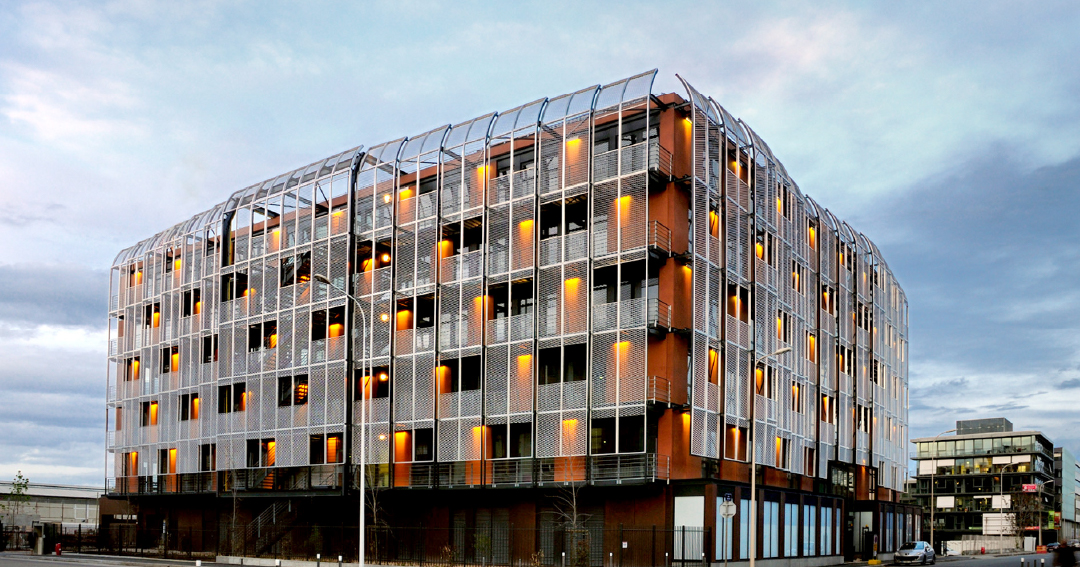 The Regional Office of Pôle Emploi occupies this building particularly well suited to their expectations. Wrapped around a central atrium covered by a glass roof, the offices are designed to offer maximum quality of work. SWITCH MADE provided its solution for both external & internal areas with the LINETECH solution to enhance the illumination of the façade & PALAOS 300 to procure optimal lighting for the work spaces.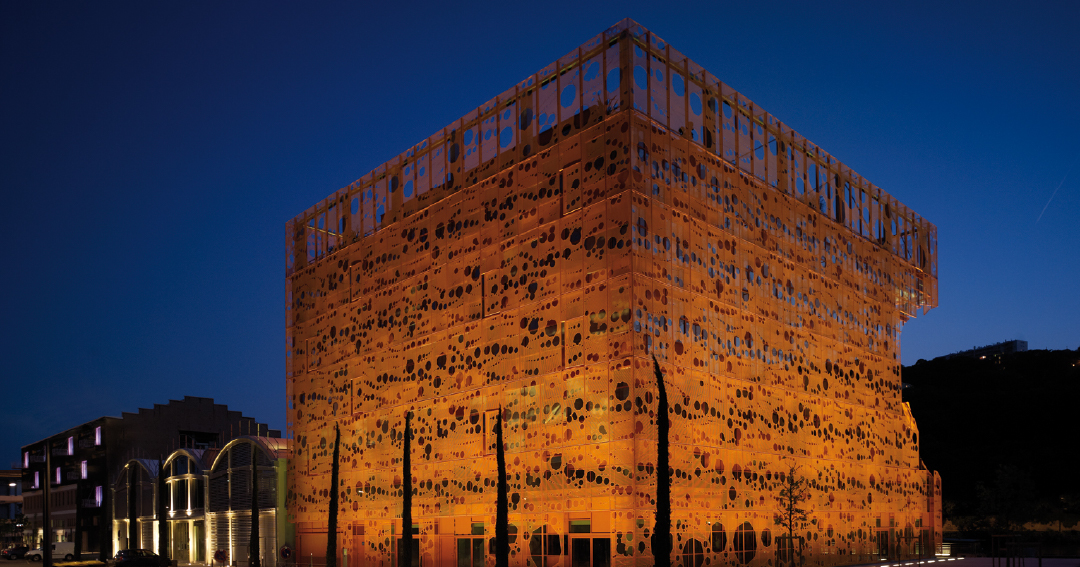 The Cube Orange was built on the banks of the Saône River near the confluence of the latter with the Rhone in Lyon , France . This flagship project will help boost the old river port city, an old industrial area of warehouses and docks. The project was designed as a simple "orthogonal nature" within which to dig a giant hole, responding to the needs of light, air, and views. This hole creates a vacuum, horizontal drilling in the building that is born into the side facing the river and ascends to the terrace. The aim of the illumination project, developed by SWITCH MADE, is to accentuate the whole structural features, in particular, the architectural eccentricity. The façade was primarily accented by SWITCH MADE RECTA – a linear ground recessed inground flush mounting wall washer embellishing the scenic view of the overall façade architectural features. Switch Made lighting contributes to emphasizing the beauty and originality of this orange structure.